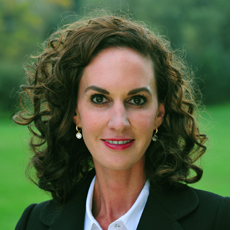 Melissa Dahir, D.N.P.
Melissa Dahir is a board certified family nurse practitioner with a clinical doctorate from Creighton University. She has specialty training in women's sexual health and vulvar pain disorders and completed an internship at the Pelvic & Sexual Health Institute in Philadelphia. She has been the Midwest's leading expert in sexual medicine and vulvar pain since 2006 and lectures at the local and national level.

She is a Fellow with the International Society for the Study of Women's Sexual Health. Her clinical specialties include evidence-based treatments for vulvodynia; issues with sexual functioning such as low libido and pain with intercourse; vulvar skin conditions such as lichen sclerosus; recurrent vaginal infections; and women transitioning through menopause. She also offers testosterone replacement therapy for men and women (topical, transdermal, and implantable).

During her doctoral work at Creighton University, she served as the Principal Investigator for the study titled: Breast Cancer, Aromatase Inhibitors, and Sexual Functioning: A Pilot Study on the Effects of Vaginal Testosterone Therapy. She has received several awards for her research and is dedicated to advancing the field of sexual medicine and vulvar pain disorders.
For more information about her services, visit www.melissadahir.com