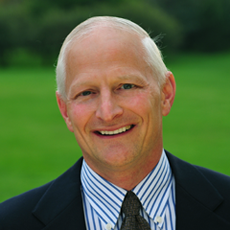 Nick Steinauer, M.D.
Dr. Steinauer received his medical degree from the University of Nebraska College of Medicine, and completed his residency at St. Joseph Hospital in Houston, Texas. He is board certified and is a Fellow in the American College of Obstetricians and Gynecologists.
Dr. Steinauer is also a member of the American Medical Association, the Nebraska Medical Association, Metro-Omaha Medical Society and Omaha OB-GYN Society. Dr. Steinauer is a clinical instructor at UNMC. He was recipient of the "Outstanding Volunteer Faculty of the Year" award in 1997 from the Clarkson Family Medicine Residency Program.
He served as Chairman of the Dept. of OB/GYN at Alegent Lakeside Hospital from 2006-09. He is a member of the Credentials Committee for United Health Care, Share Advantage, Coventry Health Care, and Paramount. He also sits on the Claims Committee for Preferred Physicians Insurance Company.
He is a member of the Physician Excellence Committee at Alegent Lakeside Hospital, 2008-Present. Dr. Steinauer completed additional training at the Pope Paul VI Institute for the Study of Human Reproduction/Creighton University as a Natural Family Planning Medical Consultant, specifically the Creighton Model Fertility Care System.