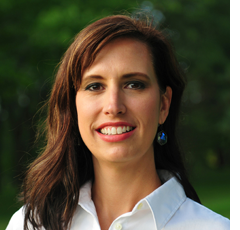 Jennifer L. Hill, M.D.
Dr. Hill received her medical degree from the University of Nebraska Medical Center in Omaha, Nebraska in 2001. She completed residencies in family medicine at Clarkson Family Medicine in Omaha, Nebraska and in obstetrics and gynecology at University of Kansas School of Medicine in Wichita, Kansas. She is board certified in obstetrics and gynecology and is a fellow of the American College of Obstetrics and Gynecology. She is a member of the Nebraska Medical Association, Metro Omaha Medical Society, and the Omaha OB-GYN Society.
She has received outstanding teacher awards in both residency programs, as well as the "Outstanding Volunteer Faculty of the Year" award from Clarkson Family Medicine in 2012.
She also received the Donald F. Richardson Memorial Prize Paper Award for research from the American College of Obstetrics and Gynecology in 2011. Dr. Hill is a past OB/GYN Service Chief at the Nebraska Medical Center and currently serves on the Physician Excellence Committee at CHI Lakeside.
She has special interests in preventative medicine, contraception, and uncomplicated and high-risk obstetrics. She has received training in all modes of delivery, as well as minimally-invasive gynecologic surgery.