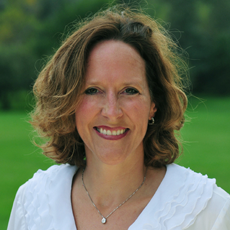 Jill K. Burke, D.O.
Jill K. Burke received a doctorate of Osteopathic Medicine in Obstetrics and Gynecology from the Des Moines University, Des Moines, Iowa. She completed her residency at the Mount Clemens General Hospital, Mount Clemens, Michigan. She is board certified and is a Fellow in the American College of Osteopathic Obstetricians and Gynecologists. She is a member of the American Medical Association, the Nebraska Medical Association, the Omaha OB-GYN Society and Metro-Omaha Medical Society.
Dr. Burke enjoys all aspects of an OB/GYN practice. She has a special interest in minimally invasive surgery (laparoscopic surgery) for procedures such as hysterectomy, endometriosis surgery, or removal of ovarian pathology. Dr. Burke appreciates that with minimally invasive surgery, the patient usually has less discomfort and often doesn't require an overnight hospital stay. She treats pelvic floor prolapse and stress urinary incontinence, both conservatively (without surgery) and through surgical options, if less invasive measures fail.
She also specializes in office procedures, such as sterilization, endometrial ablation for heavy menstrual bleeding, and IUD placement. In addition, she loves taking care of routine and high-risk pregnancies. She finds it gratifying to take women safely through the happiest time of their life—the birth of a sweet, healthy newborn.